Catfish
Rules - Important!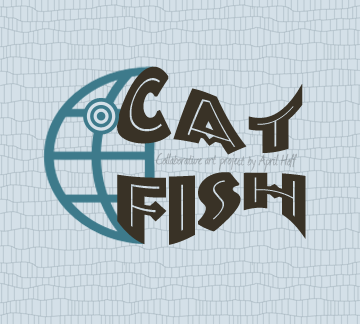 Please remove, redact, obscure, or crop out any friend, mutual friend, other Social Media user's information. Photos showing any personally identifiable information of people other than the catfisher or submitting person may be removed from the collaborative art project, or altered by April Hoff. Photos the catfisher used in their profile are allowed, but please only submit one photo per catfisher. Do not submit photos or screenshots captured from dating apps, those are a separate concept. Uploading constitutes agreement with the aforementioned.
What's it about?
Catfish is a collaborative art project organized by April Hoff and open to anyone 18+ who wants to participate. The concept is to collect and display various visual examples of social media catfishing that users have captured. Many of us experience multiple attempts of others trying to connect with us using obviously fake profiles. Occasionally someone makes an attempt whose profile isn't easily identified as fake, but because we've grown accustomed to catfishing, most of us are suspicious and decline the introduction. Why not take a screenshot and preserve this perversion?
April is a classically trained fine artist and teacher living in Oregon (United States). She is committed to bringing art to as many people as possible, and shows internationally. April teaches various art media to kids and adults, and has a newfound passion in organizing pop-up shows to give emerging and experienced artists an opportunity to show professionally. She is Education Chair at Valley Art Gallery, co-founder of Boise's Wingtip Press, created the Knickers in a Bunch womxn's art show, and co-created the 97116 Art Show in Forest Grove, OR.
Catfish...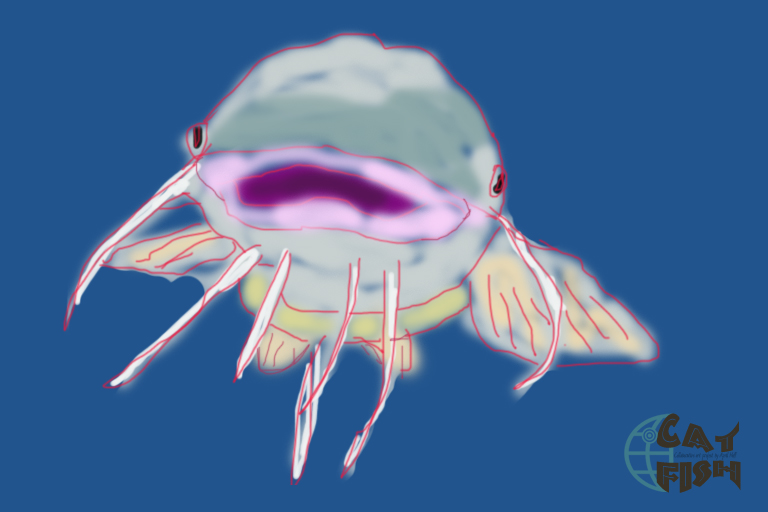 Screen capture images of social media catfishers attempting to friend or message you. (Not dating app images)
Remove or obscure any other identifiable people such as friends, mutual friends, or other Social Media user's information and likeness(es).
Max size each image is 5MB and 2000x2000px
Your name will not be displayed unless you add it to the description.
Description: include a short statement about the photo, humor is appreciated but not required.
Upload images through July 2022.
Images won't be publicly viewable until approved by admin.
Notify April of email changes if you would like to be alerted to additional exhibitions of the Catfish content.
Submit up to 30 images (separate catfishers) to the call.
Vote on your favorite entries through July 2022.
Share the Catfish call with others that might like to participate.
Not-so-fine Fine Print
Because I don't want to have to age lock the gallery display of images, please limit your images to non-pornographic content. Ideally, you simply screen shot the suspected fake profile header, remove any information belonging to others, and upload with a witty comment.
This is not intended as a call for dating app image submissions, those images may be requested in a subsequent concept call. Dating app introductions or profile shots will be denied and/or deleted.
By uploading, you grant April Hoff a non-exclusive, transferable, sub-licensable, royalty-free, and worldwide license to host, use, distribute, modify, run, copy, publicly perform or display, translate, and create derivative works of your content. This license may be exercised in all media and formats whether now known or hereafter devised, without payment or other consideration.
Any real person finding their likeness depicted in any photograph uploaded to the Catfish exhibit may request that the photo(s) be removed from display and deleted from April Hoff's server, except in the event that electronic or physical copies have been made or distributed, and are no longer in April Hoff's control or possession.

Other Guidance
LOGIN – Have you already submitted to any April Hoff hosted call?
Logging in will save you from duplicate name errors and wasted time.
If your name is in the upper right, you're logged in and ready to add images. If you can't remember the email address you used or need a password reset, simply email artist@aprilhoff.com with the subject Catfish.
UPLOAD / PLUGIN QUIRKS
If you submit the form with a required field left blank, you may have to reattach the image and reverify you're not a robot
It could take several minutes for your username and password email to arrive from wordpress@valleyart.org
When returning to upload more photos, login first or it will say your name already exists
You may need to use the email address and not a Username you chose.
If you happen to have the exact same name as someone else, you may get a duplicate name error. Just add a -x (dash x) or middle initial, etc.