Exhibition at Valley Art
The following is a new series inspired by years of observing and photographing wind turbines popping up on the horizon. At first I was mesmerized by the huge blades peeking over the cliffs, eventually revealing majestic giants as I drove I-84 through the Oregon Gorge to Idaho. Then I had the opportunity to visit Goldendale, WA to help a friend, and was able to get up close and personal with turbines. To me, they are a message of hope that we will become better stewards of the land we're privileged to inhabit.
Currently this body is exhibiting and available at Valley Art in Forest Grove, OR. The prices reflect my lowest sale prices, only available in November and December. Have questions about alternative purchase and delivery methods? Text April at 503-929-4088.
(Images taken indoors may have slight color variation)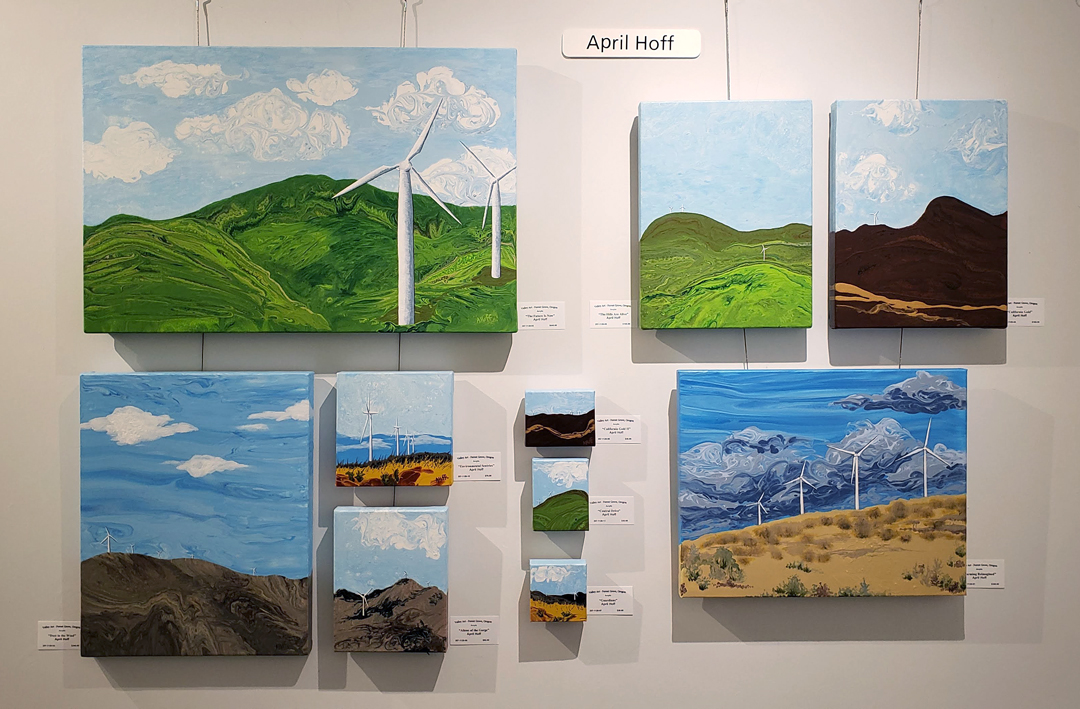 View this post on Instagram